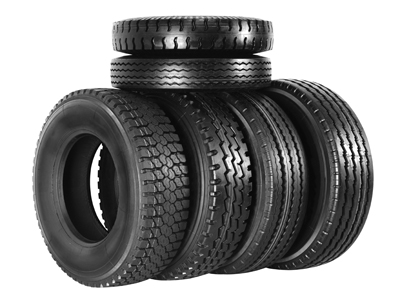 9900 S. Orange Blossom Trail
Orlando
FL
32837
Parts Hours
Monday

7:00am - 6:00pm

Tuesday

7:00am - 6:00pm

Wednesday

7:00am - 6:00pm

Thursday

7:00am - 6:00pm

Friday

7:00am - 6:00pm

Saturday

7:00am - 3:00pm

Sunday

Closed
Contact Information
9900 S. Orange Blossom Trail
Do I Need New Tires?
Tires are an investment in your security and safety. Knowing the signs of needing new tires is crucial. Items such as tread depth, uneven wear, and even age. At Tropical Ford, we will have our experts examine your tires to ensure you and your passengers are safe.
Tire Maintenance
Take care of your vehicle, and it will take care of you. Tropical Ford is a full-service tire center, where you not only can buy your tires but also come back for tire rotation and wheel alignment. Tire Maintenance at Tropical Ford will help proactively increase the longevity of your tires.
Tire Brands Offered
Tropical Ford carries a wide range of the leading tire brands you know and trust. Our premium tire brands deliver cutting-edge, high performance for your car, SUV, and truck. These brands include Michelin, BF Goodrich, Uniroyal, Continental, Yokohama, Pirelli, Bridgestone, Firestone, Goodyear, Kelly, General and Hankook.
How To Shop For Tires
Let us help you. Our dedicated tire specialists will aid you in researching and buying the right tire that fits your budget.